Stoke-on-Trent Settlement Agreement Solicitors
David is a specialist employment solicitor, who advises clients in the Stoke-on-Trent region.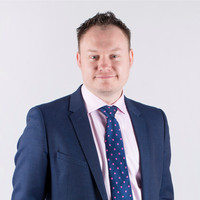 Whether you're looking for a quick, simple sign off on your settlement agreement (because it's a reasonable, fair offer that you would like to accept) or you need expert help to negotiate a better deal, David will be able to advise you every step of the way.
David also advises on all areas of employment law, including: redundancy, unfair dismissal, maternity rights and constructive dismissal to restrictive covenants, contracts of employment, discrimination and whistleblowing.
David is pleased to offer a free initial consultation and has signed up to our Cost Promise.
---
IMPORTANT: The contents of this page are for general guidance only and should not therefore be regarded as constituting legal or other advice or recommendations. You are free to instruct any solicitor you wish.