Manchester Settlement Agreement Solicitors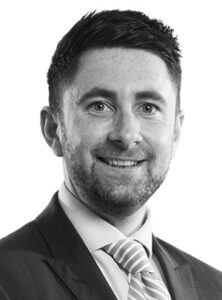 Tom is an Employment Solicitor and Partner. He advises clients in the Manchester region.
Tom is a senior employment law solicitor that advises employees at all levels of seniority, as well being an expert to the media on all employment law matters, including Employment Solicitor magazine, for whom he contributes as an employment law expert.
Tom frequently helps his clients achieve positive outcomes, whether that's a quick simple sign-off of a settlement agreement, where the deal is reasonable and you're happy with the terms, or negotiating improved financial terms or important changes to the settlement agreement wording.
He also advises on all aspects of employment law, such as claims in the employment tribunal involving unfair dismissal, discrimination at work, restrictive covenants, breach of contract, sexual harassment and maternity and pregnancy discrimination.
Tom is pleased to offer a free initial consultation.
This page lists solicitors in Manchester that specialise in settlement agreements and employment law matters. If you've been offered a settlement agreement from your employer you will need to a solicitor to advise you on the settlement agreement's terms and its effect on your ability to bring claims. It is usual for an employer to contribute towards the cost of an employee getting this legal advice.