Manchester Settlement Agreement Solicitors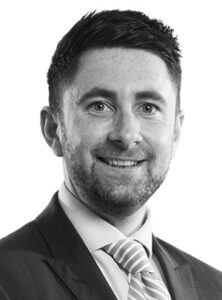 Recognised by The Legal 500 as being a "star lawyer", "razor sharp", Tom is a senior Partner and employment law solicitor, who advises clients in the Manchester area. He helps his clients achieve positive outcomes, whether that's a quick simple sign-off of a settlement agreement (where the deal is reasonable and you're happy with the terms) or negotiating more money or changes to the terms. He acts for employees at all levels and across all sectors. He also regularly appears in the media, including BBC TV, radio, and Employment Solicitor magazine, as an employment law expert.
Tom helps his clients to achieve enhanced favourable terms under a settlement agreement (also known as a compromise agreement). He also advises on all aspects of employment law, including claims in the employment tribunal involving unfair dismissal, workplace discrimination, sexual harassment and maternity and pregnancy discrimination. 
Tom is pleased to offer a free initial consultation.
Client Testimonial:
Tom Moyes helped me with an employment issue and was fantastic. He was professional, knowledgeable, personable and efficient throughout. Tom often went above and beyond my expectations and made the whole situation far easier and stress free than I expected. I wouldn't hesitate to recommend Tom or the service at Blacks.
Legal 500 Directory says:
Tom provides his clients with clear and practical legal advice. He also specialises in Tribunal litigation and has been described by his clients as "clearly a very talented solicitor" and "nothing short of brilliant".
Tom is pleased to offer a free initial consultation and has signed up to our Cost Promise.
IMPORTANT: The contents of this page are general guidance only and should not therefore be regarded as constituting legal or other advice or recommendations. You are free to instruct any solicitor you wish. This page lists solicitors in Manchester that specialise in settlement agreements and employment law matters. If you've been offered a settlement agreement from your employer you will need to a solicitor to advise you on the settlement agreement's terms and its effect on your ability to bring claims. It is usual for an employer to contribute towards the cost of an employee getting this legal advice.
Helpful links: